Music at Trinity
Music is THE Highlight of Trinity's service. We have so much talent in our congregation. Trinity also collaborates with other musical groups throughout the year and brings in outside performances. Choir practice meets on Sunday Evenings. Join us!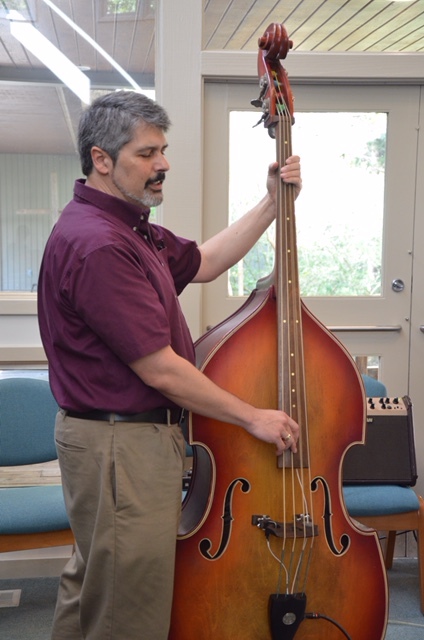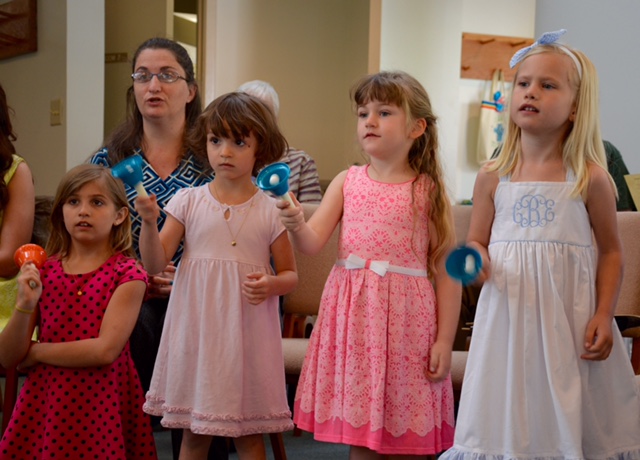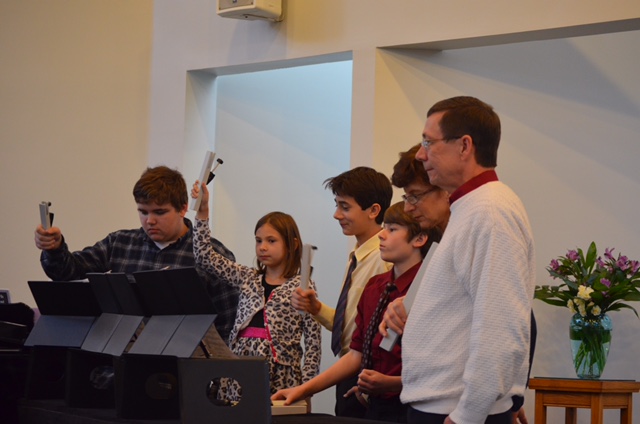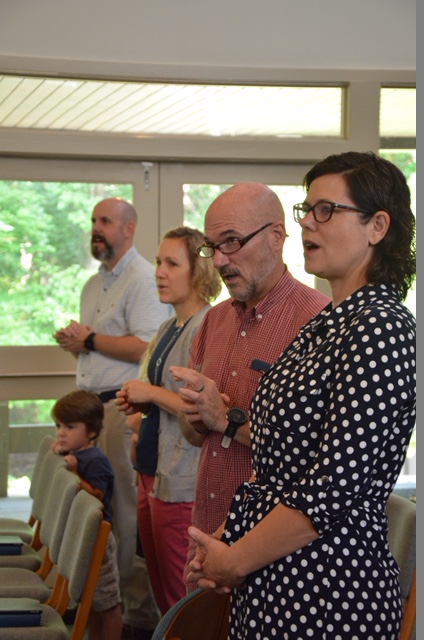 I learned long ago that my primary service in the church would be in its music ministry. Until I became the pianist at Trinity in 1985, I sang in church choirs and served as substitute accompanist at several churches. My other musical activities include singing in the Symphony Chorus and playing French horn with the Starkville-MSU Symphony Orchestra and, in the summer, with my RV club band. I began studying piano at the age of five and continued till I graduated from MUW with a Certificate of Music along with a bachelor's degree in English.
Like my wife Elizabeth, I learned early that my life would revolve around music, and that my primary service in the church would be in music ministry. For forty-four years I was choir director at Trinity United Methodist Church in Greenville, MS, and not long after moving to Starkville became the choir director here at Trinity. When I'm not practicing consulting engineering and RV'ing all over the country with Elizabeth, I play clarinet in the Delta Symphony Orchestra in Greenville, serve as music director for many Delta Center Stage musical productions in Greenville, direct the Greenville Community Harmony Chorus (in which Elizabeth also sings), and sing in the Starkville-MSU Symphony Chorus. I've played the clarinet since the fifth grade and was fortunate enough to have playing opportunities practically non-stop through all the years.
Worship at Trinity
Coming together for worship on Sunday mornings is the center of our congregational life.
Sunday worship begins at 9:30 a.m. and is followed by a fellowship period with refreshments, then educational opportunities for all ages from 11:00 a.m. until 12:00 p.m.
A nursery is available during the worship service, fellowship time, and Sunday School.
Children are welcome in the worship service at Trinity. The pastor or another leader invites the children to the front for a time called "We Share Our Faith with Our Children".
Children of all ages are welcomed in our worship service. Younger children are invited to participate in Children's Church following "We Share Our Faith With Children" time in worship. Mrs. Rosie Oppedal and Mrs. Tina Bell engage the children with story, playtime and crafts. Children's Church meets in Rooms 6 and 7 in the sanctuary building.
At Trinity, worshipers enjoy comfortable chairs instead of pews. Clear windows let in light and beautiful views of the woods surrounding the church. The sanctuary is a multipurpose room that can be quickly rearranged for other uses. Yet, the sanctuary is very much a sacred space, where participants regularly sense the holy presence of God.
Worship at Trinity includes variety. Musical instruments may include piano, electronic keyboard, hand bells, or guitars. We sing traditional hymns, psalms, spirituals, folk songs, children's songs, new words to old hymn tunes, contemporary hymns, and praise music.
Like most Presbyterians, we practice open Communion. It is not restricted to members of this church. Most often, the people are invited to the front to receive Communion by intinction. Each worshiper breaks off a piece of bread and dips it in the cup of grape juice. If mobility is an issue, an elder will serve you at your seat. The Lord's Supper is usually celebrated on the first Sunday of each month, as well as Maundy Thursday and Christmas Eve.
During the course of a year, special services may be held in the sanctuary, the outdoor worship area, or the fellowship hall. We worship with awe for acceptance, gratitude for forgiveness, wonder at unconditional love, hearts tuned to God in prayer, and dedication to serving persons in need who tug on God's heartstrings. Burdens are shared. Spirits are lifted. Joy is rekindled. The gifts of God are embraced. Come, join us!